Tons of Bullets Game Official Page
Press, Reviews and Achievements
Review:
"Tons of Bullets game is rewarding and it will definitely bring you the fun you need!" – appgames.net
"Se vi piacciono gli arcade in pixel art nuda e cruda, dotati di altissima giocabilità e con una difficoltà oltre al media… Provate al volo questo giocone!" – xantarmob.altervista.org
"…it packs in pretty much everything you'd expect from a Metroidvania platformer." – toucharcade.com
"Tons of Bullets robi co w jego mocy, by pokazać moc drzemiącą w gatunku." – antyapps.pl
"En bref, Tons of Bullets un jeu purement rétro plutôt sympathique, pour les fans du genre." – iphon.fr
"Ziemlich verrücktes Jump'n'Run im Retro-Stil" – appgefahren.de
"Very very enjoyable game targeted for 12+ age players…" – 4 out of 5 stars by werateapps.com
Achievements:
Featured by Mobango under "New & Noteworthy Games" category (March 10th, 2017)
Featured by Apple under "New Games We Love" category on the front page of the App Store in 106 countries.
Top 10 Mobile Games of the week – MobileStartupz
Press:
'Nicht verpassen: toller Plattformer "Tons of Bullets!" erstmals reduziert' by iplayapps.de – December 1, 2016
Pixel Platformer 'Tons of Bullets' Is on Sale for the First Time on the App Store by TouchArcade – November 30, 2016
Wacky Retro Platformer Tons Of Bullets Leaps Onto Android by SuperGameDroid – November 14, 2016
Quirky platformer on PocketGamer – September 22, 2016
Coming soon on PocketGamer – August 25, 2016
Metroidvania coming soon at TouchArcade – August 22, 2016
Upcoming action platformer at TouchArcade – March 3, 2016
Game info
Release Date: 22 September 2016
Platform: Android, iOS and AppleTV (PC and Mac are coming soon in early 2017)
Tons of Bullets is an action platformer game where players control a tiny ninja name Kenji. He is on a mission to rescue his girlfriend, Jeena, who is being kidnapped by Kenji's archenemy, Dr. Mad.
Travel through various obstacles and environment such as Snow field, Lava and submerged caves to chase Dr. Mad and his henchmen. Explore hidden rooms to uncover new weapons to use them against Dr. Mad's creatures such as the killer Penguin.
If you are a fan of action platformer games, Tons of Bullets is one game that you should not miss!
Features:
Action platformer game at its finest; teleport, swing, double jump, jetpacking, carry, push and more!
Stealth mechanics
Rideable vehicles to help you get through certain levels
Various different weapons with its inventory system
Scripted cut scenes
Night Vision mode
Destructible objects
Huge bosses!
Great touch control
Gamepad support (MFI and iCade for iOS and Android official gamepads
Multi lingual support – final list of language supported will be provided nearing to launch day!
…and much more!
Tons of Bullets is developed with the venerable classic, Metroid and Castlevania, in mind. Therefore, sometimes the game is referred to as, MetroidVania by our growing fans to best describe the game.
Announcement Trailer
Feature Trailer
Promo Banner – 1200×720
App Icon – 512×512
Animated GIF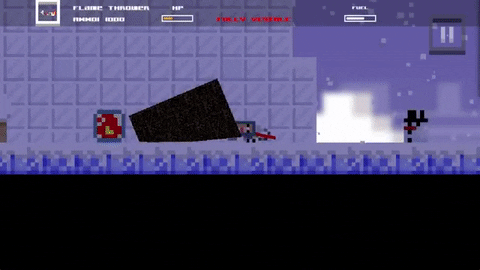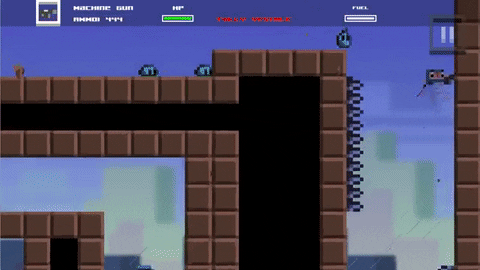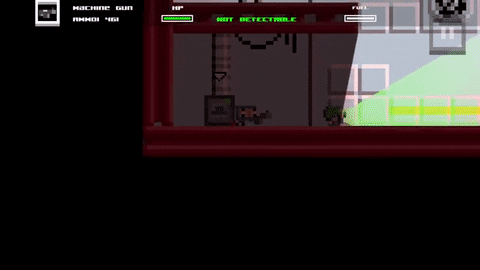 Screenshots – 1920×1080