Tiny Monkey Escape Official Page
"Dear madam/sir,
we just released a game called Tiny Monkey Escape. The game is about a Tarsier monkey called Goggles who is trying to escape from becoming an experiment in Dr. Zoo's lab. One of the main purposes of this game is to raise an awareness about Tarsier monkey which is currently listed in the endangered species list. We hope that our game, which has been in development for nearly 2 years, can contribute to this cause.
Furthermore, we would also like to pledge some of our game revenue to WWF to help any kind of conservation projects that you might have. Please reach us at support@playplayfun.com to discuss further regarding this possibility.
Finally, we would like to say thank you for this opportunity and we look forward to more of your successful conservations projects!"
Game info
Release Date: 25th May 2016
Platform: iOS and Android
Bored of the typical platformer games? Well, bored no more with the new and exciting Tiny Monkey Escape game!
A STORY ABOUT GOGGLES
You play as experiment BZ-1538 a.k.a "Goggles" and you are on the run from Dr. Zoo's poachers. Goggles is a Tarsier, an endangered monkey species that is vulnerable to extinction, largely due to poaching. The game is developed and released in hope to also help increase the awareness of the dire need to conserve Tarsier as without conservation, Tarsier will be extinct in the future.
A NEW KIND OF PLATFORMER
Jump platform to platform and be sure to land safely on the next platform. But, wait! That's not it! In your journey, you will face multiple obstacles such as spikes, poachers and other creatures who would love to end your quest early.
RPG INFUSED GAME
With 8 unique upgradable skills such as dashing, diving and spitting, Tiny Monkey Escape allows you to customize and power up your character based on your play style. Earn more golden bugs, experience points and rainbow butterflies in the optional quest system. After all, you will need to be at your best when facing the enemy bosses!
Features:
Addictive jumping platformer action
Multiple upgradeable skills and abilities to aid your journey
Cute and vibrant graphics
Various achievement to unlock and earn rewards
Online leaderboard to compete with your friends
Epic boss battles!
Discover a flying ally and ride on its back
Announcement Trailer
App Icon – 1024×1024
Animated GIF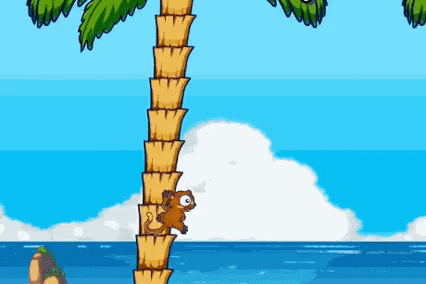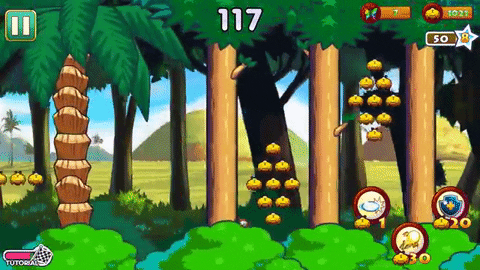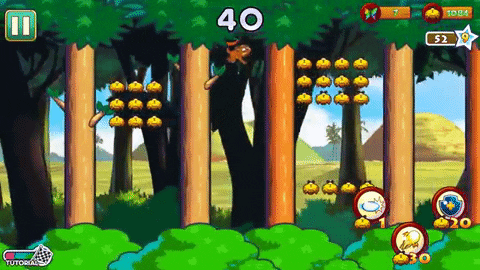 Screenshots – 960×540
Screenshots – 960×600