Press, Reviews and Achievements
Review:
December 12, 2017 – O jogo é interessante para quem adora games do tipo arcade e mantém um pezinho nos títulos dos anos 80, com objetivos simples – baixaki.com.br
Achievement:
August 8, 2018 – Featured on the App Store under "Best New Updates" category
August 1, 2018 – Featured on the Google Play Store in "Games Under Development" worldwide
July 7, 2018 – Featured on the Google Play Store in "Early Access Collection" worldwide
June 22, 2018 – Featured on the App Store under "New Games We Love" in more than 50 countries
Press:
June 26, 2018 – Ihr könnt euch für klassische Brick Breaker-Games begeistern? Dann solltet ihr einen Blick auf das neue RoundRick werfen. – appgefahren.de
November 23, 2017 – Арканоид с сюжетной линией Round Rick ищет бета-тестеров – app-time.ru
November 21, 2017 – 'Round Rick' is a New Brick Breaker from FredBear Games that's Looking for iOS and Android Beta Testers – toucharcade.com
Game info
Release Date: 20 November 2017 (Android Open Beta), 19th June 2018 (iOS)
Platform: iOS & Android
Remember Arkanoid – a brick breaking game pioneer? Well, you can forget about it because now it is time for Round Rick Brick Breaker game!
Adopting the basic gameplay of knocking down bricks using a ball, Round Rick takes the liberty to expand the gameplay from control, progression and even a storyline starring Captain Breaker… and the story goes like so…
=== STORY OF ROUND RICK BRICK BREAKER GAME ===
The worlds of Globoids were in peace and they are living in harmony. Then came the malicious Captain breaker and his minion of Squamen that he created using the power of his magic sword. He destroyed the worlds of Globoids and threw their inhabitants into the prison. Their houses are destroyed and the connection between worlds was broken. It is now up to you to rescue the Globoids and restore their worlds by defeating Captain Breaker!
=== FEATURES OF ROUND RICK BRICK BREAKER GAME ===
Easy to play – If you know Arkanoid, you have no problem playing this game
Cast spells to help you on your adventure
Collect resources and fix buildings
Complete quests and earn your daily rewards
60 levels spread over 2 worlds (and more to come)
6 enemy units and bosses with their own unique abilities (and 6 more to come)
Vibrant visuals
… more features to be announced
Play along and let us defeat Captain Breaker and his Squamen minions and prove to the world your brick breaking prowess!
Official Trailer
Basic Stage Battle Video
Advance Stage Battle Video
Promo Banner – 1920×1080
App Icon – 1024×1024
Animated GIF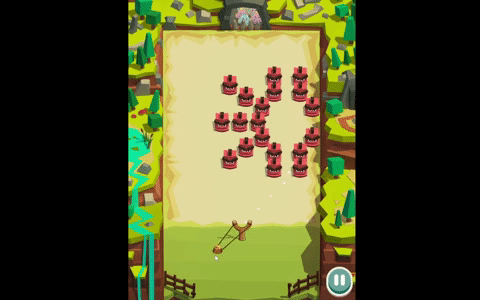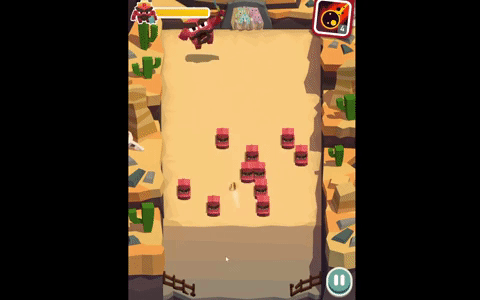 Screenshots – 1242×2208