Press, Reviews and Achievements
Review:
July 3rd, 2018 – Permainan Bulu Tangkis Baru Yang Seru – makemac.com
Achievement:
August 3, 2018 – Featured on the App Store under "Best New Updates" in 50 countries
June 29, 2018 – Featured on the App Store under "New Games We Love" in more than 100 countries including USA and Canada
June 22, 2018 – Featured on the App Store under "New Games We Love" in more than 50 countries
June 20, 2018 – Featured under Pre-Order category on the App Store in US and Canada
Press:
December 25th, 2020 – Hand-picked Mobile Casual Games – gameskeys.net
July 3rd, 2018 – Cheats, Tips & Tricks to Win More Matches – levelwinner.com
June 29, 2018 – The best part of the game is its easy-to-learn one-tap control scheme. – appadvice.com
June 27, 2018 – Best New iPhone Games on Our Forums – toucharcade.com
June 26, 2018 – 'Badminton Stars: In diesem Spiel wird eher Federball gespielt' – appgefahren.de
September 10, 2017 – 'Nominated for the 2nd IMGA SEA Awards' – imgawards.com
Game info
Release Date: June 26th, 2018
Platform: iOS
Still looking for the best Badminton mobile game out there? Look no more! Badminton Stars, with intense action, cute characters and extreme super smash speed, will bring you the badminton game that you are looking for!
Start your quest to be a badminton star by winning tournaments after tournaments and upgrading your skills. If you think you are good enough, challenge your friends or other players from all over the world into a Badminton game to prove that you are the best.
=== FEATURES OF BADMINTON STARS ===
Campaign mode with progressive difficulty
Level up your character and earn skill points
Customize your character, even your in-game winning message
Decorate your house with trophies and other furniture. You can even own a multi-storey house!
Mini games to perform your unstoppable super smashes
Challenge others in asynchronous multiplayer mode
Dominate the world ranking for bragging rights!
Simple one finger control
… more features to be announced
Don't you know that the world's fastest smash is 493 km/h? Perform the Super Smash just right, you might be looking at the world's fastest smash! What are you waiting for? Let's play!
Official Trailer
Gameplay Demo Trailer
Promo Banner – 1600×900
App Icon – 512×512
Animated GIF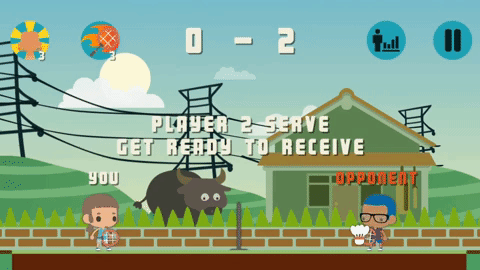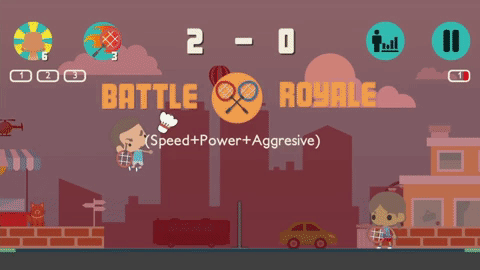 Screenshots – 1024×768