Have Fun With Viking Themed Free Online Slots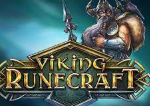 It's hard not to love the Vikings! They are one of the most unique if somewhat bloodthirsty cultures on Earth. Yet, everything about the way of the Vikings is fascinating – from their warfare to their legends. This is why Viking-themed online slots are some of the best and PlayPlayFun brought you a whole lot of excellent titles for you to test firsthand! 
Viking Voyage
Vikings Voyage slot by Betsoft is a game to write home about! If you have always wanted to join the Vikings on one of their journeys across the seas and to foreign lands, this is your chance. The game is designed with many, many cool features in mind!  You can use the "Buy Feature" to trigger some extra winnings or double up on a win for a chance to lose it all or win double your original plunder - just the way Vikings like it. Don't let splintered helmets and blunt axe dissuade you from the true and only purpose of the Vikings!
In this 243-pay line game, you will get the WILD Viking Warrior King who will join you on your raids and stack the Warrior King to create a unique symbol that covers the reels from top to bottom.  The Long Boat Bonus is here to make your journey a little better and the Raven Scatter will guide you through the nautical storms with Odin's harbinger taking you to lands that are replete with precious metals, delightful goods and plunder beyond your wildest imagination!  Wish to get started on those free spins, but don't have the time to wait for any of it? Make sure to use the Buy Feature and trigger 12 free spins right away!
Vikings Gods: Thor and Loki
These two are at it again! The beef between Nordic gods never ends and Viking Gods: Thor and Loki count on that. This is another of Playson's brilliant titles and needles to say, it's designed beautifully.  There is everything to suggest that you should play this slot and no less. The slot packs two distinct bonus levels, the Thor and Loki Bonus. Perhaps a bit predictable, but you just wait and see what these cool game features bring you!
Now, the Vikings God Feature will come a-packing awesome features. You get a 1x2 size Bonus Symbol that lands 2 Wild Symbols and fills up the reels. The 2x1 size bonus symbol lands 4 Wild Symbols and for the 3x1 size Bonus Symbol, you will get free spins going!  There are 10 Loki and 10 Thor-branded free spins with various opportunities to extend the bonus rounds and stack up the potential for big wins. To make the game even more worthwhile, you will get some achievements to look forward to, which are all described in the paytable so don't miss out!
Vikings Fortune: Hold and Win
Ready for another Viking saga? Great, so are we! This is another Playson game that will come with unique achievements, gameplay features, and colossal symbols to boost your winnings.  Playson is always up to some unique new way of introducing you to the Viking experience, and we do appreciate this. Players will get to enjoy the Wild and Scatter Bonus Symbols!  The Colossal symbol will fill up the reels and block 2x2 or 3x3 to add to your chances of success. There are various ways to increase your chances of success, but hitting the Free Spins level is certainly the best.  Oh, and to make things even better, you stand to benefit from a unique Grand Jackpot in the Bonus Game! Plus, there are 25 paylines in the game so all in all, Vikings Fortune: Hold and Win is a neat Viking adventure slot to enjoy!
Viking Runecraft
The runes of the Vikings are the stuff of the legend and even to date, people are fascinated by their occult power and meaning! Well, in Play'N Go's Viking Runecraft slot you will have a chance to experience this mystic writing firsthand and have quite a blast as you do.  The game allows you a little more customization too, and apart from a massive 5,000x multiplier, you will run in the company of Valhalla's gods, enjoy great levels, check out the Wheel of Fortune-like game available and carve your own runes into a special wheel bring good fortune on your raiding party!  There are a lot of powers at work in Viking Runecraft and you can rest assured that this slot is worth exploring. Each god will bestow different gifts on your journey, whether this is multiple wild symbols, free spins, or something different! 
Viking Runecraft allows you to unlock new levels by clearing specific pre-determined patterns and once you reach the Level of the Gods, special favors will be granted to players.  The Charge of Destruction feature brings many great gameplay-enhancing elements, including Fury of Fenrir, Judgment of Jormungandr, Scorching of Surtr, and Lure of Loki to name just a few.  Viking Runecraft is not just a slot - it's an invitation for an epic journey through the Vikings' lore!
Drunken Vikings
Now, this is a volatile combination. Drunken Vikings is a light-hearted game by Tom Horn and it offers a slightly different take on the Vikings saga. You get to raid alongside properly-sozzled Northern warriors whose aim has been arguably reduced because of the good customary pre-battle brew.  With numerous multipliers to make the game fun and a great many winning opportunities, plus 15 pay lines, this slot is a cute little addition to PlayPlayFun's collection of Viking slots to try!
If you're wondering who contributed to the list, we can assure you that it came from someone with a direct connection to the Gambling-Vikings, the Swedish website Svennecasinos. We hope you enjoyed it but if you prefer Pirates then click here for our list of some top Pirate-themed slots to play for free!