Super Crossbar Challenge Game Official Page
Press, Reviews and Achievements
Press:
March 20, 2017 – 'Super Crossbar Challenge' Looking for Testers in Our Forums – toucharcade.com
Game info
Release Date: 17th April 2017
Platform: iOS
Super Crossbar Challenge is a new arcade sports game that is originated from a new popular challenge among footballers and fans alike. The idea is for you to hit the crossbar instead of putting the ball into the net. Why? Well, for starter, if you can consistently hit the crossbar, it shows that you are skillful and accurate! Moreover, there's something satisfying about hitting the crossbar. You'll find out when you hit it!
Not the slightest idea yet what we are talking about? Watch Sergio Kun Aguero and David Villa duking it out on a Crossbar Challenge at the City Football Academy.


=== GAMEPLAY ===


Players are to swipe right to shoot the ball. Keep in mind the angle and power that you are swiping because it will determine the direction and speed that the ball will go. Once you find the sweet spot, remember it!
You may also perform bicycle kicks and volleys to earn more coins and fans. In the arcade mode, some of the goals will require players to perform multiple bicycle and volley to hit the crossbar.
Use the hard earned coins to unlock new characters and balls, in which, some of them have their own bonuses that will help you in the game.
=== FEATURES OF SUPER CROSSBAR CHALLENGE ===
Based on the highly addictive real life crossbar challenge
Arcade mode – contains 9 countries, each with 3 progressively more challenging goals
Earn fans to unlock more countries
Play 3 cup modes for rewards
Unlock 40+ balls design (some has special features)
Unlock 15+ characters (most has bonuses)
Cute cartoonny graphics
Simple one finger control
Hourly reward pack
… more features to be announced


Are you ready to be the king of crossbar challenge? Look forward to the upcoming Super Crossbar Challenge game on the App Store!
Official Trailer
Preview Trailer
Promo Banner – 1200×600
App Icon – 512×512
Animated GIF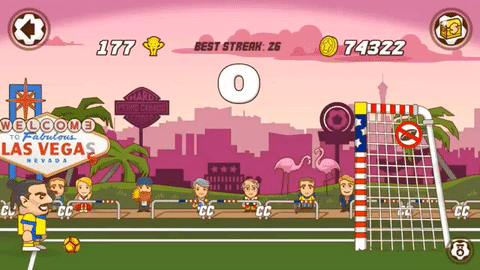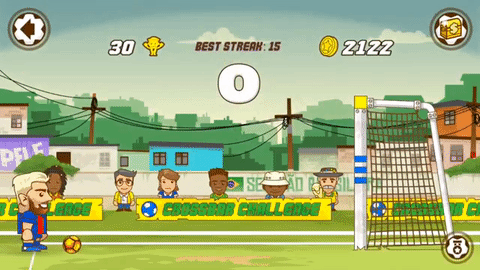 Screenshots – 1024×768